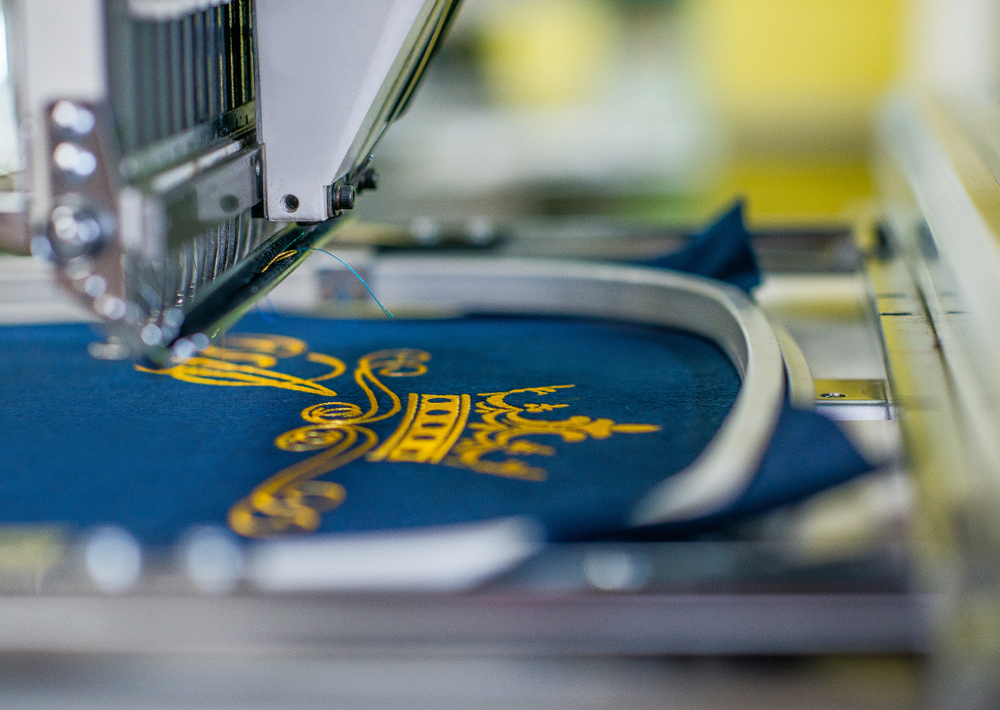 30 Jul

Advantages Of Embroidery Software


Every school throughout the UK has its own emblem, crest or logo that will appear somewhere on the uniform giving them their own distinctive identity. The emblem usually symbolises the ethos and moto of the school so it is important for schools to be able to display this on key items of their uniform. Traditionally, the crest will be found on blazers, jumpers, skirts, PE kit and sometimes socks. For the majority of schools, shirts, ties and trousers tend to be plain. 

For a schoolwear retailer, planning and buying the required amount of apparel for each season is a skill that is built up over years of buying history. Traditionally, retailers would order schoolwear already embroidered for each individual school however with more and more retailers now having their own inhouse embroidery hardware, this opens up a completely different way of ordering for schoolwear. 

Eskimo EPOS software has a built-in functionality for plain and embroidered garments as standard. Our software allows retailers to buy plain garments and when they are embroidered in-house, it will automatically allocate that garment to a particular school. 

For example, if you have 5 schools in your portfolio, all using the same style plain blue polo shirts but with their logos on, instead of ordering a set amount of plain blue polo shirts per school, retailers can bulk order the total amount of shirts needed and embroider them inhouse to order. Every time someone buys a shirt, the system will automatically place the sale under the school according to the embroidery request.

There are many advantages that come with buying plain clothing and embroidering in house including:
Ability to negotiate better prices for bulk buying
Less wastage – your stock is suitable for a variety of schools 
Holding plain stock rather than pre-embroidered stock means that should a school change its uniform, you are not left with lots of redundant stock.
Our built-in embroidery software also allows schoolwear retailers the flexibility to bulk order for multiple schools rather than just individual schools. Embroidered in-house, stock will automatically move from the plain stock allocation to the dedicated school stock allowing retailers to keep stock both ready to sell in store and online and embroidered to order. 
All of this functionality is pre-programmed to ensure that stock levels are automatically updated. Retailers do not have to make manual adjustments to plain stock levels.
Interested to find out how we can help your business? Why not contact us today and book an EPOS software demo for the Autumn term!